Cars > Thunder3's Garage > "Intimidated 68 Camaro"
Challenges

1 – 3 of 6
Challenges W: 5 L: 1
Past Challenges
Owner: franky_402
Super-Bird: 40 pts (

loss

)
Intimidated 68 Camaro: 45 pts (

win

)
Total votes: 17
Ended: Jul 7, 2008
Owner: lj3189
: 30 pts (

loss

)
Intimidated 68 Camaro: 45 pts (

win

)
Total votes: 15
Ended: Jun 11, 2008
Owner: silver_scion1542
Bumble Bee: 46 pts (

loss

)
Intimidated 68 Camaro: 54 pts (

win

)
Total votes: 20
Ended: Apr 26, 2008
1968 Chevrolet Camaro Super Sport (Intimidated 68 Camaro)
5 Give a trophy
Last updated Jun 4, 2008
About
This is the newest to my RC (Remote Control) yes that's, what I said RC, looks real huh?? This is a HPI 68 Camaro Shell that I painted up and use Mike's Decals Sheet's #3 Goodwrench decals, really brought that old Camaro to life.. The body is setting on a Xray FK04 Darkside Chassis LTO. This is a 4 wheel drive belt driven Chassis and have several Trophy Races wins with this Chassis design in Oval Touring Class.. (Update) Just got a set of hot looking wheels to set off this sweet ride, check it out!!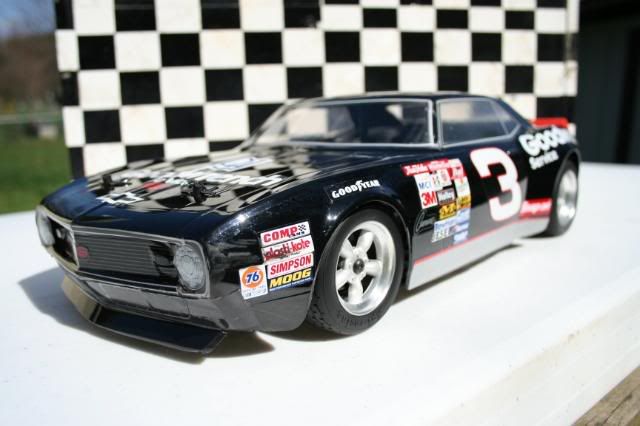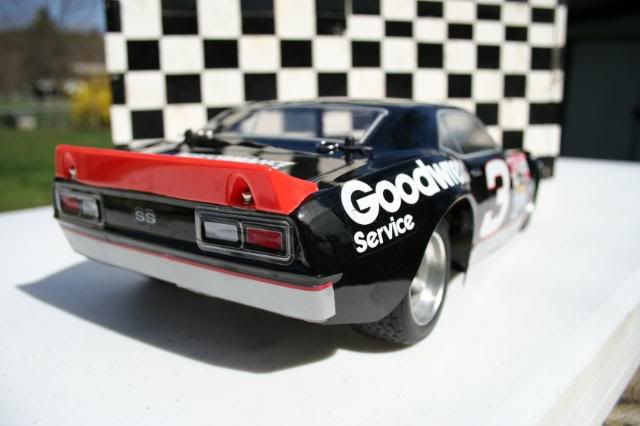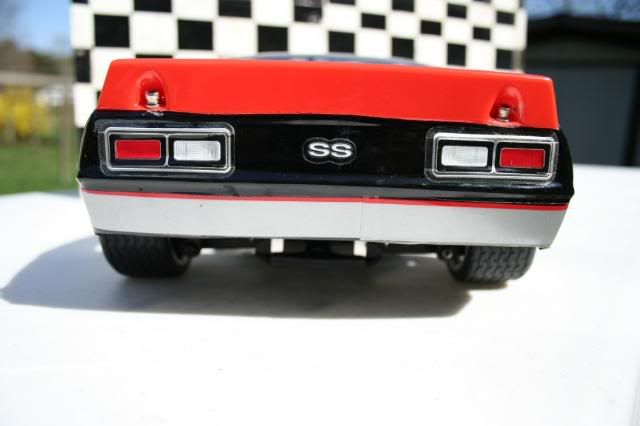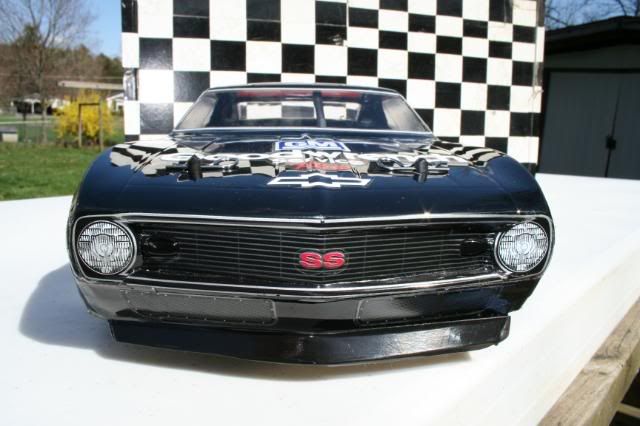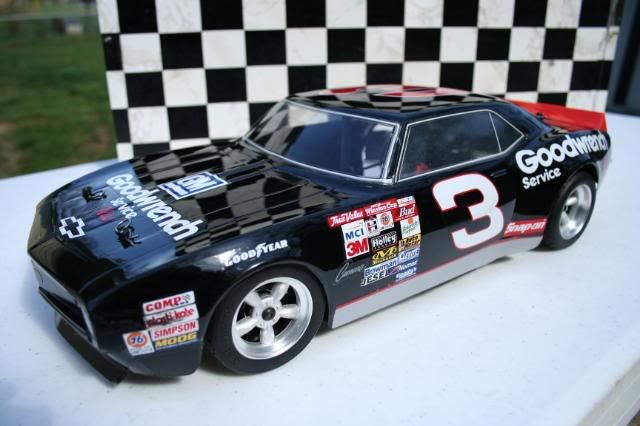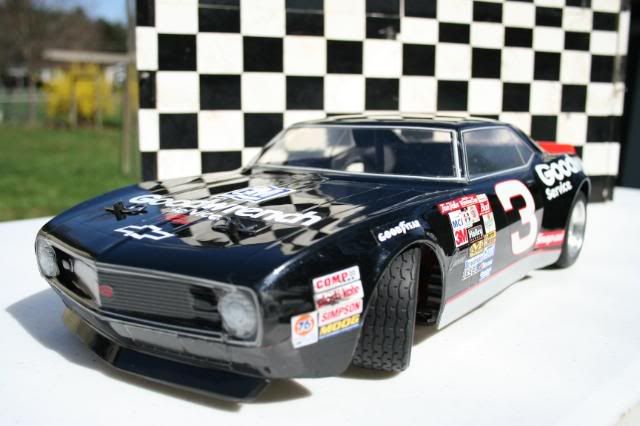 Specs
Strickly RC, 19 turn motor, 6 cell SMC 4200 batteries, with NOVAK GTX speed Controller ad Hitec steering servo and Parma foams..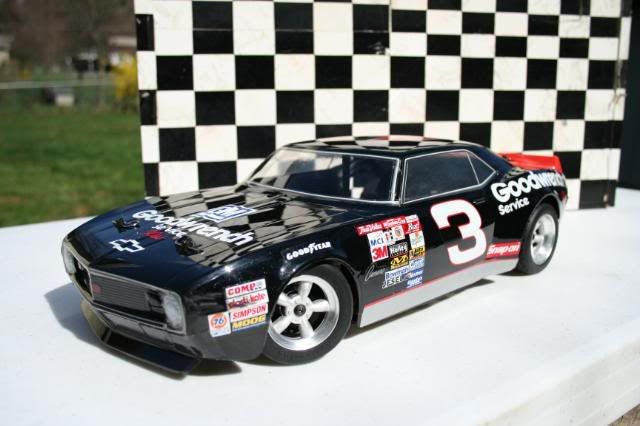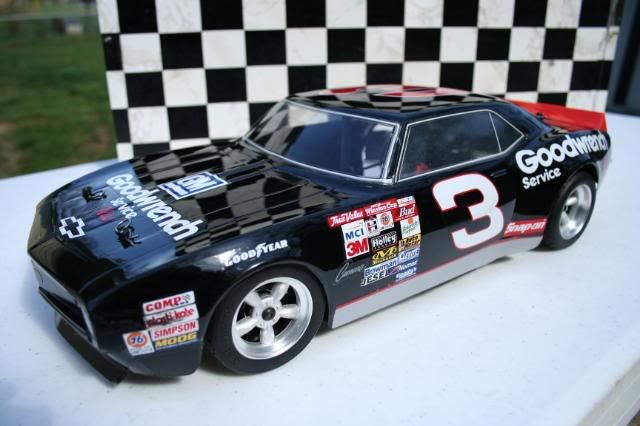 Permanent Link to this Car

Download Drive Magazine Now!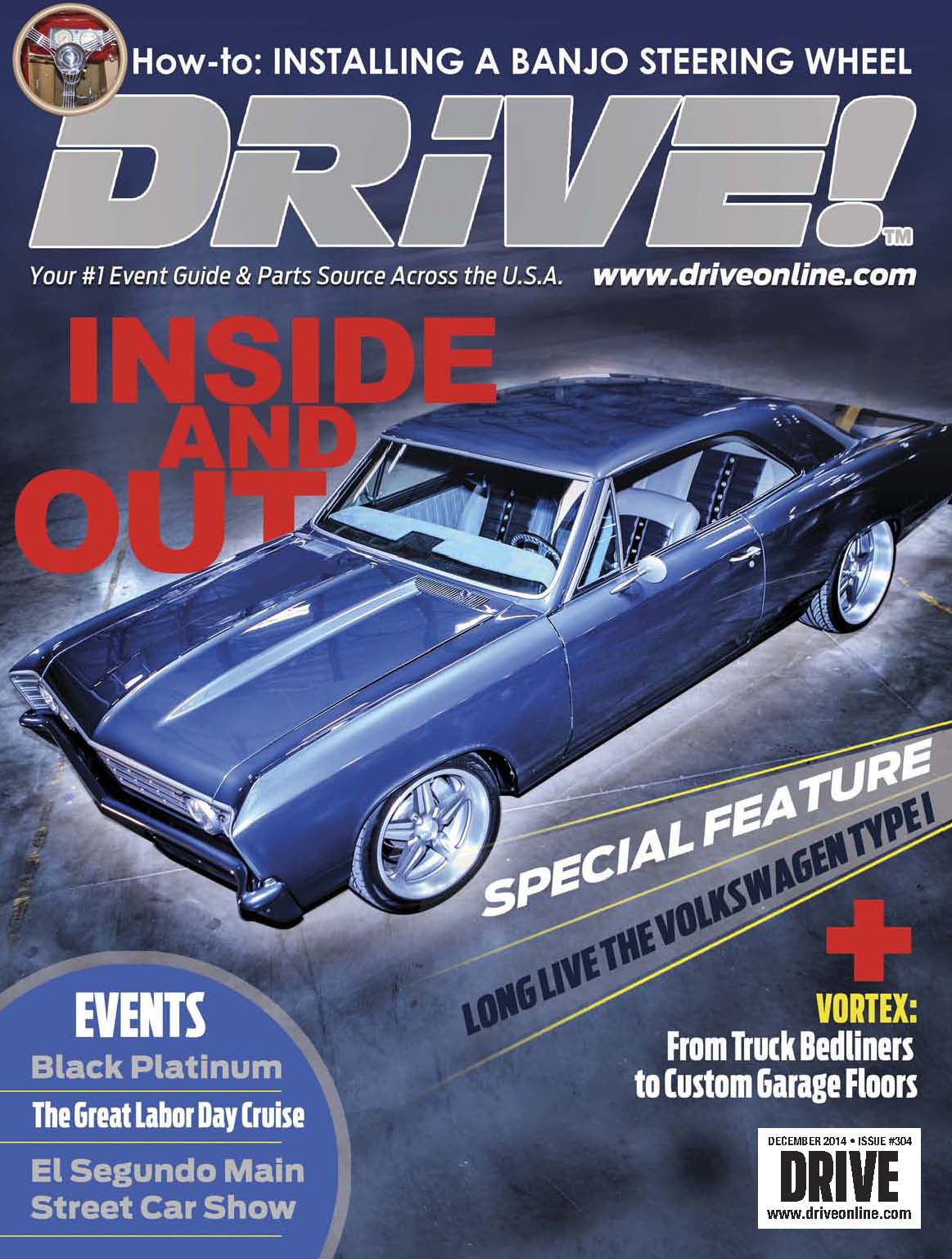 Cars > Thunder3's Garage > "Intimidated 68 Camaro"