It's been quite some time... But I'm updating my albums here, and figured I'd start with some of my latest art... I've been blessed to remain busy even in hard times, and have been cranking out some fun and inspired work for clients and self-promotion as well!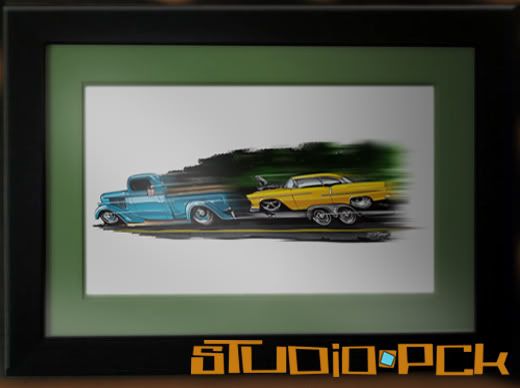 It's been a great mix of design renderings, portrait work and web/graphic design, and I've even been swamped this past Spring with an old favorite: Apparel Design! It's been great getting back to designing t-shirts, doing color comps and separations, and just kind of brings it all back to center for me.
Hope you dig the work, and if I may be of service, hit me up on my site:
www.problemchildkustoms.com
for great work at affordable rates...
Thanks for looking in!
Permanent Link to this Blog Post: